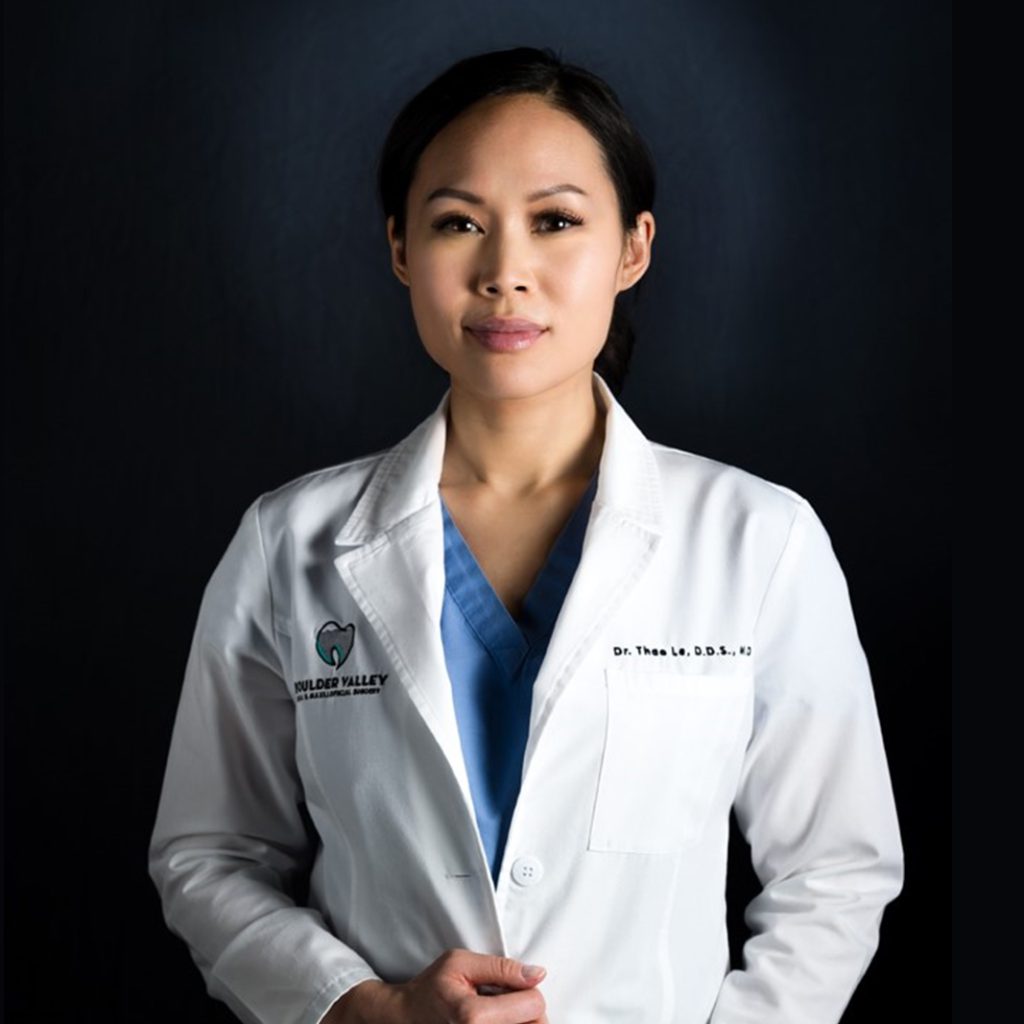 Meet Dr. Le
Dr. Thao Le is a highly accomplished dental professional and completed her training at two of the country's most prestigious universities.
She has been an active member of the American Association of Oral & Maxillofacial Surgery since 2016. She has medical staff privileges at Boulder Community Health and is certified in Basic Life Support, Advanced Cardiac Life Support, and Pediatric Advanced Life Support.
"Our mission is to promote and improve the lifelong dental health of our patients by providing an experience that exceeds their expectations."
Education
2004: B.S., University of Georgia
2008: D.D.S., University of Michigan School of Dentistry
2011: M.D., Emory University
2014: Certification in Oral & Maxillofacial Surgery, Emory University
2016: Active Diplomat of the American Board of Oral & Maxillofacial Surgery
Specialization
Throughout her career, Dr. Le has gained invaluable experience working with some of the country's leading specialists in Pediatric Surgery, Vascular Surgery, Plastic Surgery, Critical Care, Transplant Surgery, Anesthesia, and Otolaryngology.
Dr.Thao is a skilled oral and maxillofacial surgeon with experience in all aspects of the field, including dentoalveolar surgery, trauma surgery, orthognathics, pathology, implant surgery, and facial reconstruction. She specializes in titanium implants, wisdom teeth extraction, exposure and bonding of impacted teeth, extractions, bone grafting, and intravenous anesthesia.
See Dr. Le's personal Google reviews:
More About Dr. Le
Dr.Le is an Atlanta native. She moved to Colorado in 2015 and resides in Erie with her husband. She enjoys cooking, reading, and working out in her spare time. She is passionate about traveling and experiencing culture through cuisine.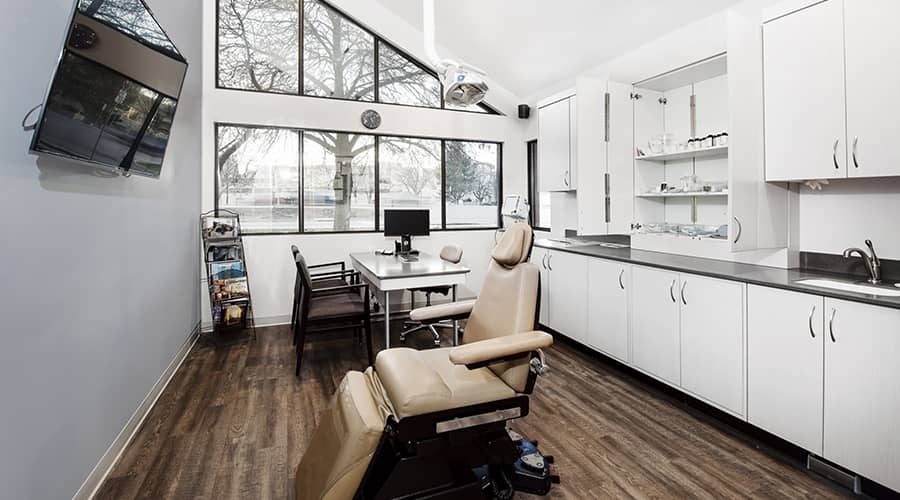 Schedule an Appointment
Dr.Le is committed to providing her patients with the highest quality care and personalized attention. She is proud to serve the community of Boulder, CO, and the surrounding areas, including Louisville, CO, Lafayette, CO, Broomfield, CO, and Longmont, CO. 
To schedule an appointment with Dr. Le, call (303) 444-2255. We are located at 1420 28th Street, Suite 100, Boulder, CO.
Call Us