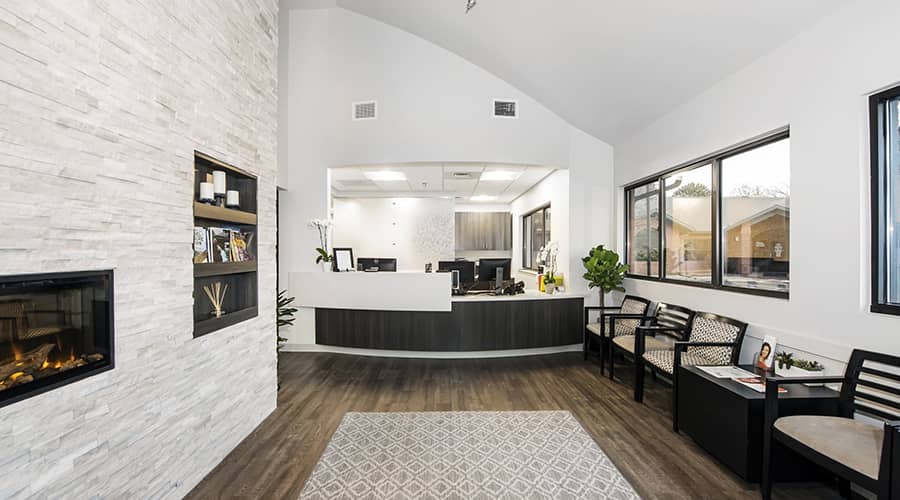 Welcome to our office! There are a few things for you to know prior to your visit.
Please fill out as much of this paperwork as you can. Including insurance information, and medical history (medications taken and allergic to, procedures you may have had done and your reason for the appointment). If you were given x-rays of the teeth from your general dentist and/or a referral, please provide us with them, or x-rays will be taken at an additional cost to you.
Payment
YOUR PAYMENT IS EXPECTED IN FULL, unless you have Delta Dental Premier or Cigna Radius. Then we will collect your estimated percentage. These prices can range depending on what we will be doing for you. You are responsible for your account and any balance on your account is your responsibility. For your convenience we take all major credit cards (except American Express). Please note that there will be a $35.00 charge on any returned checks. Any refunds that are requested to be returned onto a credit card are subjected to a 3% fee of the balance that was collected.
Insurance
Please provide us with your dental insurance information, and as a courtesy, we will submit a claim on your behalf to help you receive reimbursement. We will not inconvenience another doctor's office to obtain this information for you.
Dr. Foley is not a contracted provider with any dental insurance other than Delta Premier Policies or Cigna Radius/Core plans. This means that if you have a Delta Premier/Cigna Radius/Core plan you have the highest level of benefits in our office, however if you have a Delta PPO, Delta DPO, Cigna PPO plan you will have coverage in our office but it may be at lower percentage. If you have a Delta EPO plan you will not have any coverage in our office. Because we deal with so many different insurance companies, it is your responsibility to know your dental coverage.
If we are out of network with your insurance policy, we will ask your insurance company to reimburse you directly. If by chance they send us the check for your services, and your account is already paid in full, a refund check from our office will be sent to you once we receive and process your claim.
Cancellation Policy
Our office does require TWO FULL BUSINESS DAYS notice for any cancellation. To ensure the highest quality of care, we cannot double book appointments. The surgical suite and estimated surgical time will be dedicated to that patient and surgery. For any appointment missed or cancelled within two business days, there will be a minimum cancellation fee of $250 or up to 25% of your surgical procedure, whichever is greater.
We do not accept cancellations over email or left via voicemail on the phone. You will need to speak with one of our staff members in person. To schedule a consultation there will be a $50 credit card deposit taken that is refundable if a cancellation notice of two full business days is given.
PLEASE ASK THE FRONT DESK IF YOU HAVE ANY QUESTIONS CONCERNING THIS POLICY.
Please call us at our office phone number (303) 444-2255 with any questions or to schedule an appointment.
Call Us